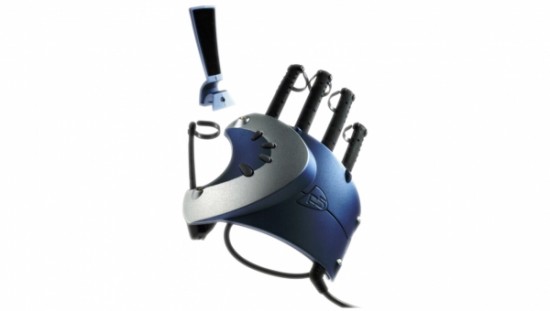 Is it from space? Is it a prop from the latest Star Wars movie? No, it's the future of game controllers from the likes of Razer and Saitek!
In a bid to launch the most intuitive, interactive and futuristically-designed gameware, we take a gander at three of the most space-age designs from the companies that have turned their hi-tech vision into a gaming reality.
Gaming headset
A product of wonder from industrial and product designers at E3design, this gaming headset is modest in design yet state-of-the-art in capability. Using the latest transcranial direct current stimulation (tDCS) technology, the headset passes low-level electrical currents through very specific areas of the players head – not as scary as it sounds, we promise you!
The device has already been given the thumbs-up by WIRED magazine, The New York Times, NewScientist and Gizmondo, while fans posting on Reddit's tDCS forum claim the Foc.us headwear improves their response times, in-game ability and mood.
Gaming glove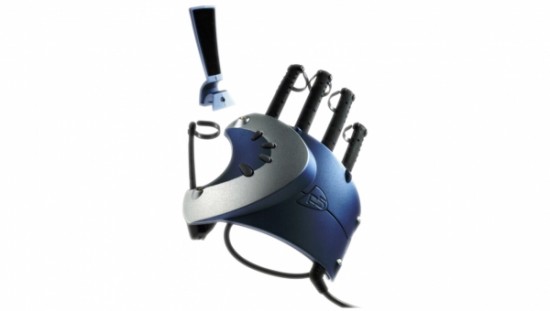 For the ultimate gaming experience, there's no better hand-wear than the P5 gaming glove in collaboration with Inition. As well as offering a comfortable and ergonomic design, the glove aims to provide gamers who don't spend a lot on their devices, a full 3D experience – but without the alarming price tag.. It is lightweight, fully adjustable (for small to large hands), and encourages intuitive play. Enjoying some downtime from your fast-paced gaming lifestyle? The P5 also doubles-up as a mouse. Joys.
Wireless gaming
In this weird and wonderful world of wireless, any in-game device that lets the user control their character without the need for wires, controllers and button-pushing always scores highly on the futuristic scale – and the Hydra from gaming powerhouse Razer is no exception.
As one of the first devices to hit the motion sensor PC controller scene, the Hydra uses magnetic motion sensors to allow the player to control the game using their hands only. You may look like you're trying to use 'the force' while at your monitor, but who cares? You can swing your sword, wield your shield and throw a (virtual) punch with more accuracy than ever before!