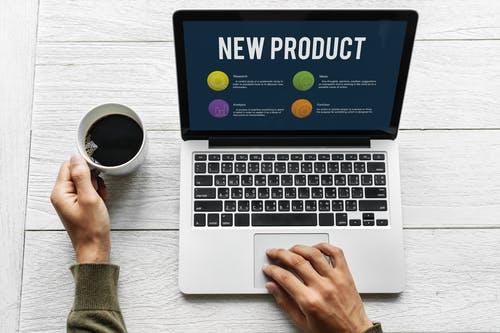 What makes a business thrive or what causes a boost in sales? Apart from the essential commodities, what makes a product sell? The answer is good marketing. Source In this age of technology, there is an increasing online presence of businesses of varying domains who want to be heard and seen. So, ...
What makes a business thrive or what causes a boost in sales? Apart from the essential commodities, what makes a product sell? The answer is good marketing.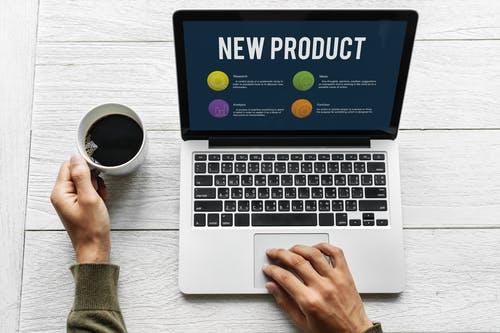 Source
In this age of technology, there is an increasing online presence of businesses of varying domains who want to be heard and seen. So, what needs to be done to direct people towards a webpage? The answer is creating high-quality content.
High-quality content should not only catch the attention of your target audience but stand out from the countless other options that is available online.
Content Tools for Business
For an ecommerce webpage whose content needs to be publicized, there must be a content marketing strategy in place to increase consumer traffic. This traffic is useless to a business if it doesn't lead to conversions (from visitors to customers).
When effectively used, content marketing tools enhance webpage traffic. Incorporating tools like e-book and infographic creators or guest posts can engage audiences who are likely to share with other people. This article here shows how tools like podcasts increase the customer base of a brand/business.
This strategy helps your content get noticed, increasing brand awareness. Some tools streamline the creation of content marketing according to the scope of your work.
Content Marketing Tools to Increase Traffic
Let's have a look at a few content marketing tools to increase web traffic.
OutBrain
OutBrain is a platform that advertises content in the form of articles on different websites. It uses paid advertising in a way that doesn't seem too promotional, and links do not appear as advertisements. It is a relatively inexpensive way to get a user to visit your webpage.
OutBrain comes with a strategy to amplify content. This tool capitalizes on the users' inclination to read. While reading an article, they are prompted to click on an OutBrain ad that is disguised as a link. That routes the user to the webpage that has registered itself with OutBrain.
From here on, the user may be directed to some other information of interest on the webpage, but that is not the target of the tool. Its aims to get the audience on a webpage, and that is how OutBrain earns from the advertising the clicks leaving a publisher website.
Pro Tip: If you have a small budget and want to promote your webpage in an inconspicuous yet effective way, OutBrain should be your go-to tool.
BuzzSomo
As one of the most popular content marketing tools, BuzzSomo is excellent for research. It provides a paid service with varying rates or plans. Bloggers and small companies can opt for a program that has the lowest prices while enterprises due to their vast market must go for a different project.
This tool is mostly used to find writers for a blog or influencers who can boost the webpage traffic. It helps you keep an eye on your competition and narrow down the audience for content promotion.
In short, this tool helps you identify ideal websites, type of content, and ways to enhance webpage traffic as demonstrated in the chart below.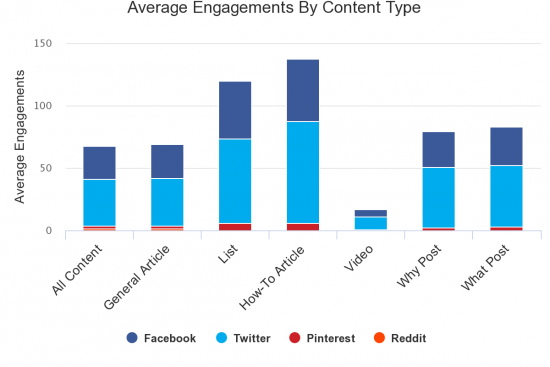 Source
Pro Tip: Use this tool if you want to update and tweak your content based on competition and influence.
Brand24
This content marketing tool has both a trial version and a paid version, so if the features it offers are not helping you achieve your goal, then you can try out another strategy.
Brand24 works on the principle of social listening. It resolves the time-consuming and brain-scratching work of coming up with new ideas for content that will garner attention. This online tool uses industry-specific keywords and hashtags to monitor, track conversations and content based on those keywords.
It helps provide content creators with insight to create content suited for the audience. Brand24 provides statistics on when and where your brand is being talked about and what is the influence and reach of your posts and page.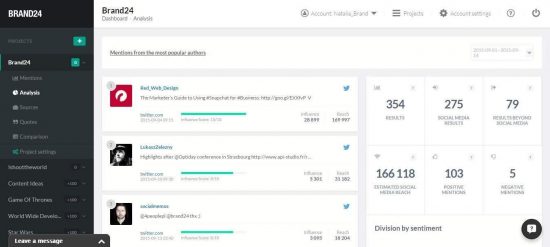 Source
Pro Tip: This tool should be used to update and create content based on industry-specific social insights.
Convert Pro
Convert Pro is a WordPress plugin that guarantees an increase in subscribers and conversions. It comes with an annual and lifetime license, and it is mainly used for two purposes; to increase email subscribers and webpage conversions.
It does that by engaging inactive users through email or by capturing the interest of hasty visitors through call-to-actions. It also analyzes which CTAs work best and redirect users to another page with those CTAs.
Visitor engagement is given a boost through Convert Pro by merging with Google Analytics. This feature of Covert Pro is also useful in revising webpage content according to audience engagement.
Pro Tip: This tool is useful for having an email list that a company can use to increase the webpage visitors by sending them attractive emails.
Squirrly
Squirrly is a tool that you must utilize if you want to get ahead in the SEO race. This keyword research tool helps you identify the right keywords.
Squirrly, based on current trends, competition and social media interest, suggest the industry-specific keywords. It also suggests new topic ideas by conducting industry-specific research.
It was observed that webpage traffic of non-SEO experts increased by 285% using Squirrly.

Source
Pro Tip: If the goal is to get ahead in the SEO race, then have this plugin handy.
Content Marketing must be understood well to utilize such tools effectively; otherwise your webpage may get lost in a sea of information that is available on the Internet.
One Response to "5 Content Marketing Tools to Increase Webpage Traffic"