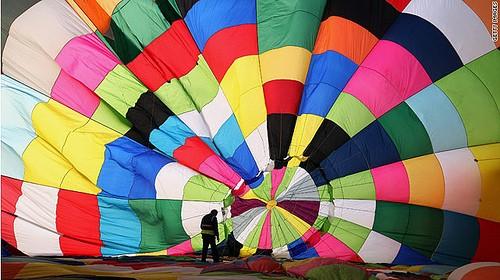 The internet is so cram-packed with wonderful imagery and ideas that it can be hard to keep track of everything you love. That's where Pinterest comes in. This increasingly popular website serves as a virtual pinboard, allowing its members to collect everything from their favourite recipes and future hairstyles to dream holiday destinations and motivational photographs. You can use Pinterest for all sorts but with this top ten we've decided to boil things down, so below you'll find a collection of photographs that we simply hope will make you smile…
1) Technicolour hot air balloon
Creating the impression of a manmade rainbow, this technicolour hot air balloon is gorgeous to look at. The way the lines radiate from one central point only adds to the impressive visual, and the person stood in front of the silk gives us an idea of the size of the balloon, making it infinitely more striking.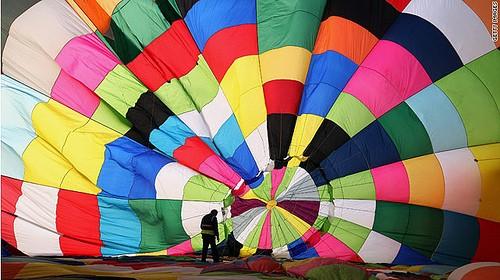 http://pinterest.com/pin/219409813065437870/ (more…)