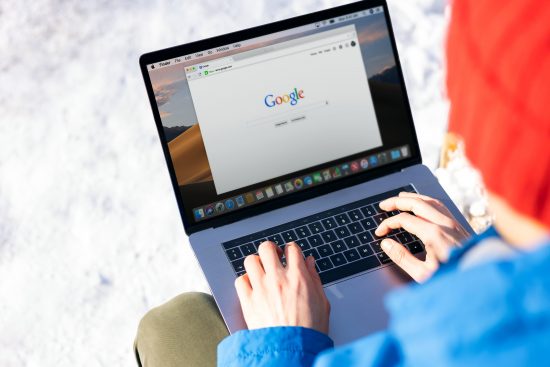 Want to boost your rankings on search engines? SEO (search engine optimization) is the way to do it. But SEO is not just a single strategy, but an umbrella term for a range of strategies. If you're thinking of doing some DIY SEO or you're a digital marketer looking to ...
Want to boost your rankings on search engines? SEO (search engine optimization) is the way to do it. But SEO is not just a single strategy, but an umbrella term for a range of strategies. If you're thinking of doing some DIY SEO or you're a digital marketer looking to develop some search engine optimization skills, it could be worth learning some of these different SEO strategies. Below are 10 of these strategies explained.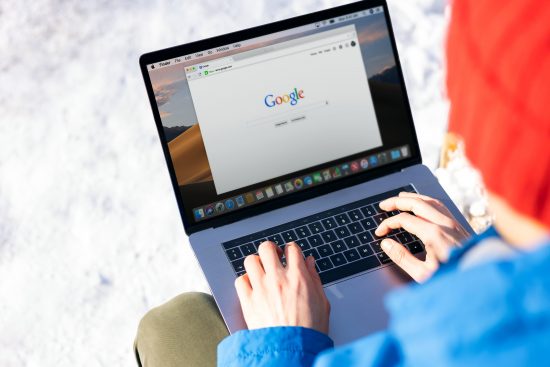 Pexels. CCO Licensed.
On-page SEO
On-page SEO (also known as on-site SEO) involves making changes directly to your website in order to help it rank higher. This typically involves focusing on individual pages – particularly the content – to make each page more SEO-friendly. This includes:
Using written content such as blog posts, product descriptions, FAQ pages and personal bios to target keywords
Formatting content in a readable way (such as using frequent paragraph breaks, using bullet points and not stuffing text with keywords)
Making sure that web pages load more quickly by reducing redirects, compressing images and not embedding too much third-party content (like videos and adverts).
Using an even balance of internal links and external links, while using carefully chosen anchor texts to target keywords.
On-page SEO is arguably one of the most important forms of SEO as it affects the bulk of your rankings. Targeting keywords is a big part of it – but as the tactics above show, there is more to on-page SEO than keywords.
Off-page SEO
Off-page SEO refers to all the activities that go on off of your website in order to boost your rankings. While many website owners understand the importance of on-page SEO, many neglect off-page SEO.
A few off-page SEO tactics include:
Building backlinks (links leading to your website from other websites) organically or by networking with other sites
Posting content from your website to social media and encouraging engagements
Sending out press releases with links to your website content
All in all, while on-page SEO focuses on pulling visitors to your site, off-page SEO focuses more on pushing people towards your site from other places across the web. It requires a greater level of networking as a result of this.
Technical SEO
As the name suggests, technical SEO is all to do with the more technical elements of SEO. It overlaps with on-page SEO, but doesn't include keywords, instead focusing more on coding and structure.
A few key principles of technical SEO include:
Submitting a sitemap to Google in the form of an XML file
Adding structured data markup code to encourage snippets
Improving website speed by reducing bulky code and compressing images
Making sure your website is mobile-friendly
Removing duplicate content
Technical SEO can be a little complex for those unfamiliar with SEO, which is why it is a task often left to website developers or SEO experts. It requires an understanding of how crawlers work and how pages are indexed.
Local SEO
If you want to target local customers, local SEO can help you to achieve this. Certain search queries will trigger local results only (such as 'takeaway pizza' and 'nearest post office') and local SEO tactics can help you to improve your rankings for these results.
What are some local SEO tactics that you can use? A few specific examples include:
Targeting geo-specific keywords through on-page content and hyperlinks
Creating new landing pages to target local keywords like 'car repair in Hull'
Creating a Google My Business account to appear on Google Maps
Building positive Google reviews
This post delves more into the importance of local SEO. It's worth noting that local SEO may not be beneficial to all companies. For example, an online store with an international audience or a software provider may not necessarily need to target customers on a local level. That said, there may still be certain products or features that appeal to a certain geographic demographic.
Mobile SEO
Approximately 55% of all website traffic comes from mobile devices. Mobile search results can display slightly differently to search results on a PC, and are affected by a few extra factors that aren't relevant to PC search results. As a result, it's important to do some mobile SEO to make sure that you're ranking as highly on mobile devices as you are on a PC.
Mobile SEO involves a few different tactics designed to make your site more mobile-friendly. It includes:
Using mobile-friendly 'responsive' website design
Using short paragraphs to improve readability
Targeting voice search keywords
Almost all websites can benefit from doing some mobile SEO. It could be particularly important if you are the type of company that people mostly search for on the go (like a taxi company or bike repair company).
Programmatic SEO
Programmatic SEO is a tactic used by companies like Trip Advisor and Yelp. It involves creating thousands of different landing pages in order to target thousands of various specific keywords. For example, in the case of Trip Advisor, these are often geo-specific long-tail keywords like 'the 10 best restaurants in Cardiff'.
The types of companies that can benefit the most from programmatic SEO include directories and travel guides. However, various other companies can still tap into this technique. You can learn what programmatic SEO is here. It is important that programmatic SEO is done correctly to prevent duplicate content.
Image SEO
Images can be just as important as text when it comes to affecting search results. By looking into image SEO tactics, you can make sure that images are correctly optimised. This includes using unique images, optimising image file names and resizing/compressing images to make sure that they load more quickly.
Image SEO could be important if your website is very image-heavy. However, almost all website owners should consider it – especially since all websites typically contain (or should contain) images. You can click here to read a more in-depth guide to image SEO.
White hat SEO
'White hat', 'black hat' and 'grey hat' are all terms used to describe how well an SEO strategy complies with search engine guidelines. White hat SEO typically refers to any tactics that are 'good' – which means any tactics that are approved by search engines. These are the tactics that any reputable SEO company will stick to and they are the types of tactics that most website owners should focus solely on.
White hat SEO techniques include:
Naturally incorporating keywords into content and using relevant anchor texts on links
Focusing on high-quality content that feels organic
Improving your website's speed to improve user experience
Making sure that your website is easy to use on a mobile device
Improving your site's security (including obtaining an SSL certificate)
The key to white hat SEO is to not try to deceive visitors or search engine algorithms, and instead focus on building trust and helping visitors fulfil their search queries. The idea is to work with visitors and search engine algorithms to give everyone the best experience.
Black hat SEO
Black hat SEO is the opposite of white hat SEO. These SEO strategies are 'bad' – meaning that they typically violate the terms of service of search engines. Search engines like Google will often penalise sites that use these tactics. That said, it is possible to fly under the radar and use these tactics to rank highly (although usually only temporarily until Google catches you), which is why some people continue to use these tactics.
What are some examples of black hat SEO tactics? A few include:
Keyword stuffing – which involves throwing as many keywords into content as you can, regardless of whether they negatively affect readability
Redirecting users from pages relevant to their search results to pages that are not relevant
Automating content using AI writing tools
Creating duplicate content or article spinning
Some of these tactics can be tempting to use, because they can feel like shortcuts, but search engines do no like them, viewing them as a means of artificially manipulating algorithms and often deceiving visitors.
Grey hat SEO
Some SEO tactics can neither be classed as solely 'good' or 'bad'. They instead inhabit a grey area. Such tactics may or may not result in search engine penalties depending on how far you push them. It is therefore best to avoid them if you can help it.
A few examples of grey hat SEO tactics include:
Pairing clickbait-y headlines with low quality content (often just to generate ad revenue from clicks)
Buying links or paying for reviews
Getting involved in link-building schemes such as using link farms
Such tactics are often harder for search engine algorithms to clock. However, they still require a level of dishonesty. It is important to know where the line is between white, grey and black. For example, a captivating headline may not necessarily be clickbait-y if accompanied by high quality relevant content, and therefore may still count as white hat SEO. However, the poorer quality and less relevant the content becomes, the closer it moves towards black hat SEO.