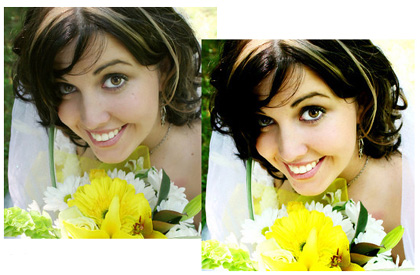 With such a wide range of post-production editing software now on the market, available for desktop computers, tablets and smartphones, more photographers are looking to enhance the quality of their images after uploading them.
However, the number of features available on programmes like Adobe Photoshop can be overwhelming, meaning it can be easy to either miss useful functions or go overboard, leaving none of the original quality of the image intact.
Here, we explore a few editing options that will tweak rather than transform your work, so that your images are the best they can be. Most professionals are not afraid to admit that they retouch their photos, so don't feel guilty about doing so yourself.
Enhancing colours
Novice photographers and image editors alike are prone to falling into the trap of adding a black and white filter to every image. However, greyscale doesn't necessarily equate to artistic, and you should be careful about over-using this type of edit.
Instead, utilise the functionality of post-production software to get the best out of the colours in your photograph. One of the best places to start is with the white balance, as this has a significant impact on the mood an image portrays.
It's best to get the white balance settings right on your camera prior to making the shot, but you can make adjustments later if the result is not quite right. Changing the balance can help to correct, or enrich if desired, the 'warmer' red-whites or the 'cooler' blue-whites.
You can also adjust the saturation or hue of different colours through most editing software. This allows you to give a deeper orange glow to a sunset, or even to change the shade of a flower in the background. Experiment with the sliders to find out what works well.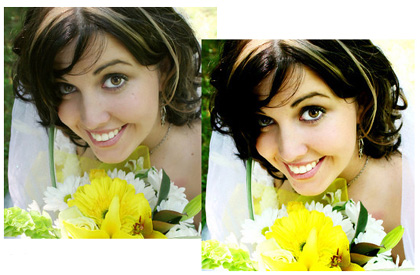 Brightness and contrast
Changing these settings post-production allows you to give life back to photographs that are dull, or to give extra definition to highlights and shadows in an image. Making adaptations means you can make a photo 'pop' more, or correct those taken in bad lighting.
Improve sharpness and reduce noise
You can reduce noise – to digital cameras what film grain was to analogues – easily in most editing programmes. It can help to give your image a more 'smooth' finish, but it is crucial to avoid overdoing it, as this can compromise the detail of your image.
Increasing the sharpness of an image can help to give more texture to it, a useful function when this is an aspect of the subject you want to highlight. It will also result in more defined edges, which can be beneficial if photos are slightly out of focus.
Creating a focal point
Photographs where the focal point is not sufficiently highlighted will not have the desired impact on a viewer, but post-production edits can help to make different parts of a photograph 'pop' to give a more eye-catching result.
If the aperture setting was not optimal at the time of shooting, you can change the depth of field in most software to draw more attention to something in the foreground. You can further enhance your subject with colour and sharpness adjustments.
There are other ways to better draw a viewer's eye to a focal point using editing tricks – simply using the crop tool to get rid of distracting aspects of the photo can make a huge difference. You can also use selection tools to boost the colour or detail in a particular part of an image.
This article was written on behalf of Jessops, a specialist retailer of photography equipment.