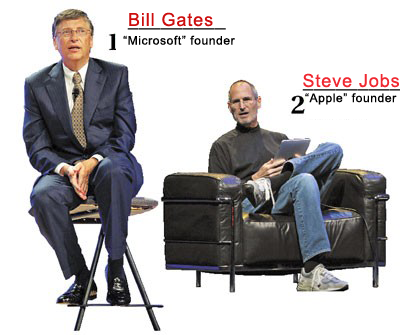 Richest people in world who didn't complete college.Most of them give up with college,but that didn't prevent them making companies and earning millions and billions of do
llars.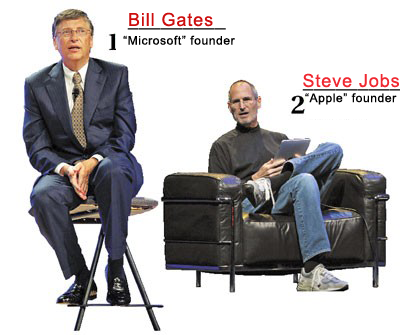 Most known failed student,Bill Gates,today is one of the richest people in world,and right after him is super successful Steve Jobs.
Bill Gates is more that one decade one of the richest people in world. Son of lawyer and teacher,he enrolled in Harvard university in autumn 1973. year. Just 2 years later,he gave up from college and he founded "Microsoft" with his childhood friend Paull Allen
At Harvard Gates was named most successful person who gave up from studies. More than 30 years ago,in 2007,he finally got honorary doctorate on that university.
'They Changed The World'
On list of most successful people, but unsuccessful students, right after Bill Gates is Steve Jobs.If he remained in school desk, probably today "Macintosh",Ipod,Iphone and Ipad would not exist.Steve jobs gave up with studies on Ridge university because of difficult financial situation.After that he founded companies "Apple", "Next Computer" and "Pixar".
At third place is Frank Lloyd Wright, most famous American architect, who spent more time on designing them then learning in them. He enrolled in University of Wisconsin-Madison in 1886. year, but he gave up after 1 year. He moved to Chicago, where he started to work with Louis Sullivan who is know as "father of modernism". After death he left more than 500 projects, including the museum of Solomon R. Guggenheim in New York.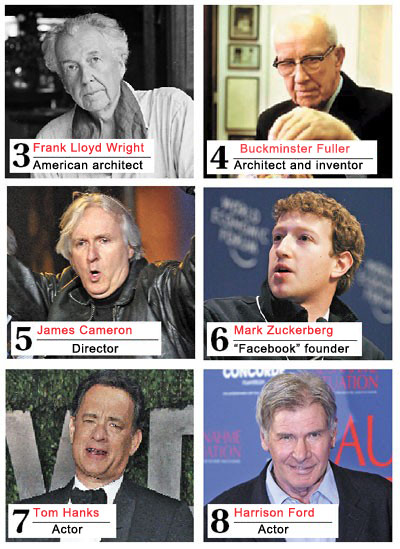 After Frank Lloyd Wright there is Buckminster Fuller   architect,philosopher,inventor and futurist.Something that is special with him is that he was eliminated from Harvard University two times. After that he hadn't luck,he had problems with business and family. After that Buckminster Fuller started with mission of changing world with ideas like dimaksion houses and cars.
Fifth place is taken by James Cameron, director who was awarded with Oscar. He was born in Canada, but with family he moved to California,where he enrolled psychology studies at Fullerton University. When he gave up from studies,he married a waitress and he became truck driver. After he watched "Star Wars" he decided to become director, and little later he made it.
'From carpenter to oscar'
Next on the list of richest failed students is Mark Zuckerberg.In his student room he invented most famous world social network "Facebook".First he intended this social network to Harvard students,but popularity of network spreads quickly.After that he gave up from studies and he founded company in Palo Alto.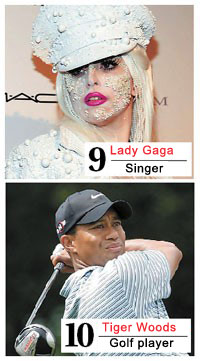 At seventh place there is a famous actor
Tom Hanks,who left studies
because he wanted to train
on Festival "Great Lakes theater"
in Cleveland.
After him there is one more actor,
Harrison Ford, who studied
philosophy on Ripon College
in Wisconsin,but he gave up
few exam before finishing
college.After that he got
few small roles and he
became carpenter. Almost 10
years later he got role in
movie "American Graffiti" of
director George Lucas. Later
he got role in one more
George Lucas movie, blockbuster
"Star Wars". He is probably the richest carpenter in the world.
Stefani Joanne Angelina Germanotta, known as Lady Gaga, was an student of Convent of the Sacred Heart, the oldest independent girls school in Manhattan,but she gave up just one year later because she wanted to start a singing career.
Last on the list is highest paid sportsman Tiger Woods,who gave up from economy studies at Stanford university because he wanted to become professional golfer.After 2 years of studies, Tiger Woods decided to stop styding and start a sport career .Today his earning are higher than 100 millions of dollars per year.