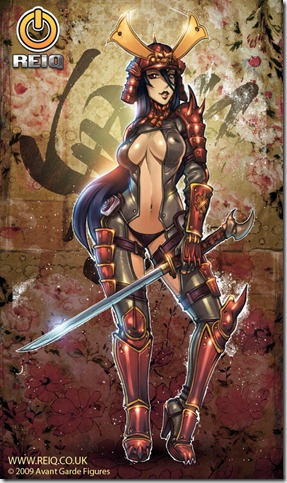 Samurai, (侍?) is the term for the military nobility of pre-industrial Japan. According to translator William Scott Wilson: "In Chinese, the character 侍 was originally a verb meaning to wait upon or accompany a person in the upper ranks of society, and this is also true of the original term in Japanese, saburau. In both countries the terms were nominalized to mean "those who serve in close attendance to the nobility," the pronunciation in Japanese changing to saburai." According to Wilson, an early reference to the word "samurai" appears in the Kokin Wakashū (905-914), the first imperial anthology of poems, completed in the first part of the ninth century.
By the end of the 12th century, samurai became almost entirely synonymous with bushi (武士), and the word was closely associated with the middle and upper echelons of the warrior class. The samurai followed a set of rules that came to be known as Bushidō. While they numbered less than 10% of Japan's population samurai teachings can still be found today in both everyday life and in martial arts such as Kendō, meaning the way of the sword.
Above you can read short description of term 'samurai'.This is an good collection i think.It's inspired by samurai,and i think you will love this collection.All these pictures are not real,they are photoshoped,or it's done with other picture editor tool.All these pictures i found on Deviant ART , and thanks to deviantARTs users cause they made this very professional.