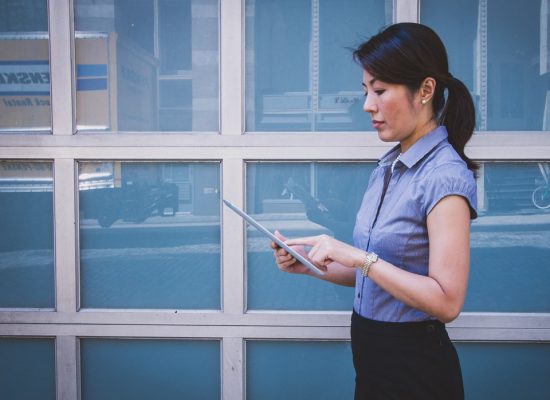 You don't have to be sat behind a desk in an office to get work done. Modern technology has made it possible to run a business from any location. This could allow you to make better use of your time while also not having to feel trapped within the same ...
You don't have to be sat behind a desk in an office to get work done. Modern technology has made it possible to run a business from any location. This could allow you to make better use of your time while also not having to feel trapped within the same four walls. Here are just several tips for running a business successfully on the go.
Own a laptop/tablet/smartphone
You can't run a business on the go with nothing but a PC. Portable devices such as laptops, tablets and smartphones will allow you to work more freely from any location.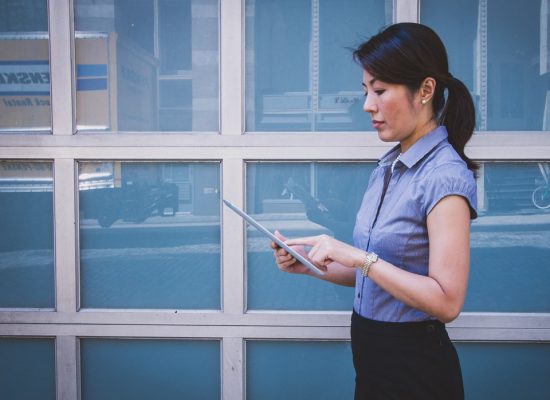 image by Pixabay.com
Laptops are the only portable device with a keyboard making them well suited to writing tasks such as typing out reports, blog posts and long emails. Many modern laptops are very light and can last a long time without needing to be charged.
Tablets are ideal for working while standing up. They have a large screen that's great for showing people documents and photos. You can also get people to sign contracts using the touchscreen. It's worth shopping around for tablets and finding one with a good battery life.
Smartphones meanwhile are ideal for communication and social media on the go. They're not as powerful as other devices and don't have a large screen, but they are the most portable of all the devices due to their compact size. Opt for a modern smartphone with a biometric lock screen for ultimate security.
Owning all three can allow you to take advantage of the benefits of each device. You could even consider opting for the same make for each device such as Apple and Microsoft for easy integration.
Choose the right data plan
A data plan can allow you to stay connected to the internet wherever you are. This saves you having to log in to public wi-fi everywhere.
Companies like SMARTY offer a range of data plans to choose from. This includes unlimited data plans as well as data plans that allow you to roll over or claim back money for data you haven't used. You pay more for a high data plan, so bear this in mind if you're on a tight budget.
Look into portable wi-fi
Portable wi-fi could be an alternative option to a high data plan. Using a portable wi-fi router you can connect multiple devices while on the go.
There are pay-as-you-go portable wi-fi router and fixed plan portable wi-fi routers. Fixed plan portable wi-fi may be better suited for business owners that are going to constantly using the internet while roaming. Pay-as-you-go wi-fi meanwhile is better suited to those that only plan to occasionally work on the go.
Keep your connection secure with a VPN
While you can rely on high data plans or portable wi-fi to have internet on the go, logging onto public wi-fi is undeniably the cheapest option (although some hotels and bars do charge).
The danger with public wi-fi is that it's not always 100% secure. To prevent other users stealing your personal information, it could be worth using a VPN whenever you log onto public wi-fi. This helps you to maintain a private connection so that you don't have to worry about hackers.
There are a number of different VPN providers out there. Take your time shopping around to find the best deal.
Receive calls on any device with a VoIP
A VoIP (Voice over Internet Protocol) is a phone number that relies on internet connection rather than a landline/mobile connection. You can use this phone number across a multitude of devices so that you never miss a call. In fact, many companies have ditched their landline and switched to a VoIP – allowing them to take phonecalls on the same number while at their computer, while on their smartphone or while on their tablet.
There are many different VoIP providers to choose from. Compare different providers in order to get the best rates.
Conduct meetings via videoconferencing
You don't have to be in your office all the time to take meetings. Embracing videoconferencing technology allows you to have face-to-face meetings from any location without either party having to travel.
Skype and Zoom are two popular video call programs. Setting up an account is free – all you need is an internet connection to make a call.
Connect your devices to your car
It's even possible to do work while driving by linking up your devices to your car (providing your car has a bluetooth connection). Using voice command tools, you can answer and make calls hands-free while driving. It's even possible to use voice command to read out and compose emails/texts. This could help to make long car journeys more productive.
Research into useful apps
Having the right apps installed on your phone and tablet will help you to carry out business tasks on the go. For instance, with accounting app, you may be able to do your bookkeeping while out of the office.
Most software that you can find on a computer has an app version that is available on a smartphone. It may not have all the same features as the software version, but it could still allow you to do small business tasks on the go.
You can even build your own company app if you feel it will benefit you. This could be a custom project management app that allows you to monitor the progress of tasks from your phone. Building an app can vary cost and depends largely on the complexity.
One Response to "How To Run A Business On The Go"