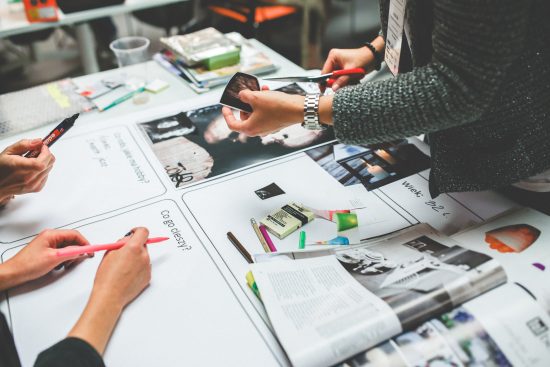 One of the biggest things that most businesses must consider is their marketing strategies. You want to know that you have a good idea, that there's a niche in which it can fit, and you have a way to sell them to another person. It doesn't matter whether you have ...
One of the biggest things that most businesses must consider is their marketing strategies. You want to know that you have a good idea, that there's a niche in which it can fit, and you have a way to sell them to another person. It doesn't matter whether you have products in mind or a service: you have to have the right marketing strategies to make sure that you can grow as a business.
Figuring out which strategies work for you – from using the right SEO reporting tool to the best keywords for your website – will help your business to become a success. You need to get your product or service to the right audience in the right timing and you need to put both barrels behind the strategies you choose for it to work. There's the big question: which are the best marketing strategies to use? Let's take a look at ten marketing strategies your business could choose from to do well!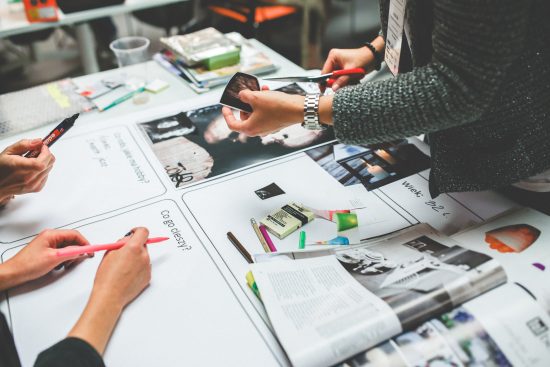 Image Source: Pexels
Get On Board With Social Media
If you ignore social media, you will be making the biggest business mistake you could make. You need to see what's trending right now and jump on it. Without that jump, you're going to miss the social media boat some businesses have made their money and their business purely off the back of social media. When you start out using it, it can be intimidating. There are so many things to learn about social media, and if you don't have a social media manager – or money to hire one – you need to learn about it yourself. It's a powerful marketing tool and you need one of those to get your business growing properly.
Turn To Video Marketing
Everyone benefits from excellent content. However, that content isn't going to do much when half the population dislike reading content and prefer watching videos. The solution? Video marketing! Vlogs are making the rounds these days; just look at YouTube. When companies utilise videos to get their message across, they can boost their visibility and their reach. The hardest part about it is coming up with content for your videos.
Go Old School
Old school is about the written word. Blogging and writing articles can be boring, but if you break up the content with images and gifs, video bites and links, you can make those boring blogs look great. You can start authority blogging as well as posting your own content ideas on your blog. You don't have to reveal the secrets of your business, but your opinions will matter to your audience. Give them your opinions on your ideas, on the way that you do things. Understand what they want from you, and deliver it!
Learn About SEO
The right SEO reporting tool will help you to learn about what your SEO is up to. However, you have to learn about what SEO is and how it works for your business. SEO can be powerful and it's one of the best tricks you can use for your business for it to be successful. Doing it right means not spamming out those keywords. You also want to create content that people want to read and make sure it's optimised. SEO may be too tricky for you to cope with, so make sure that you ask the outsourced experts for help if you need it!
Embrace Influencer Marketing
We are all about social media, right? Well, you need to get the word out there and boost your reach by using social media to do it. Influencer marketing is big right now. Reaching out to influencers online and asking them to market your products is a natural way to get more patients interested in what you do. Not only can they get your name out there, you will be able to get directly into your niche. You need to embrace influencer marketing and all the visibility it can offer you.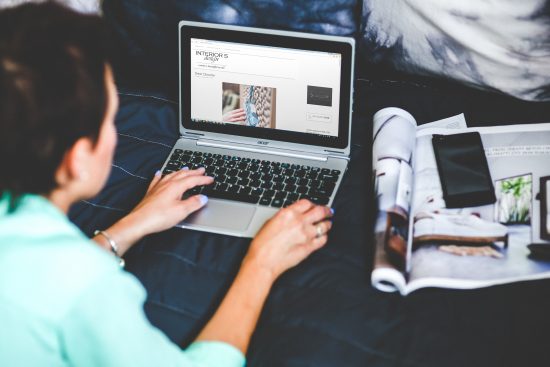 Image Source: Pexels
The Ultimate Magnetism
There is a lot of effectiveness in marketing, and it comes down to knowing you have the best possible lead magnet. If you can show your audience the right lead magnet, you can really build excellent results. Know the issues that your consumers face in your niche and make a point of understanding what made you get into your business in the first place. Once you understand that, you can address the solution and offer that lead magnet to your audience. You can use a cheat sheet for what you do, an ebook, a video – there are many different ideas of what makes for a great lead magnet. You can work out what made you get into business in the first place and talk about it.
Email Marketing Is In
Believe it or not, there is still a place for email marketing in your business. Contact your customers via the data list of email addresses that you have. You can work with them and ensure that you are getting your best discounts out to the most loyal customers. Personalise those emails, and you're onto a winner. People sign up for emailers in which they are interested the most. So, if there is a favoured product or service that your customers have signed up for, you need to let your customers know. Email marketing is a great way to reach people, and you can offer exclusivity to those who do sign up, which is a lucrative offer for customers who will buy from you over and over!
Retarget Your Ads
It's a powerful advertising method, but Facebook ads being retargeted can reach a specific audience. You can do it easily and you can target people as you like. If you want to target just your female audience, you can. If you target by age, then you can aim toward any group of people! You want to do more about click-traffic, too. Focus on your conversions and learn how to aim your adverts in the right way to the right audience for your niche.
Utilise LinkedIn
I know, we talked about social media already. If you have a video in your LinkedIn profile, you're going to be able to use that to introduce your business. You need to add one if you don't have one. It's a great way to market your business passively, and it's going to get you the best possible results. Passive marketing is a must, and you need to think about how you can reach your customers. If you start using LinkedIn, you're basically going to be advertising and marketing to people who could be contacts for you and in your network. It's so important that you use as many links as possible to get you where you need to be.
Guest Blogging
Being a guest on someone else's blog is important. You can use this guide to being a guest on blogs that are in your periphery but not your direct competition. The more you guest blog, the better. You can feature elsewhere and get your name out there, and you can also ensure that you are offering your new audience an insight into your expertise. You get to be the authority here and show off a little – embrace it as much as you can!
Marketing strategies can make your business what it is, and you can make the best of your strategies by choosing some – or all – of the suggestions above. Take them on board and make your business a success.
2 Responses to "10 Marketing Strategies Your Business Needs"