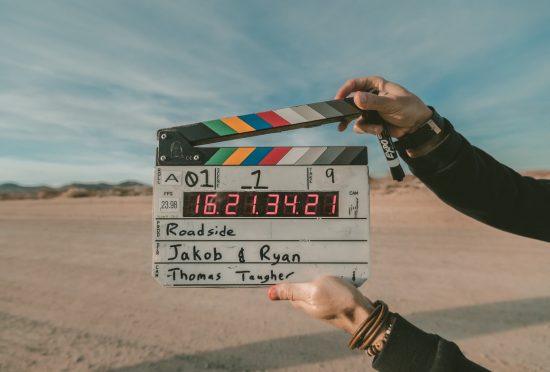 If a picture is worth a thousand words, then what could a video be worth? In recent years, online consumption of video has become one of the most common forms of communication. Videos aren't just on YouTube anymore. Now, they're embedded into business websites so organizations can take advantage of ...
If a picture is worth a thousand words, then what could a video be worth? In recent years, online consumption of video has become one of the most common forms of communication. Videos aren't just on YouTube anymore. Now, they're embedded into business websites so organizations can take advantage of this digital marketing strategy.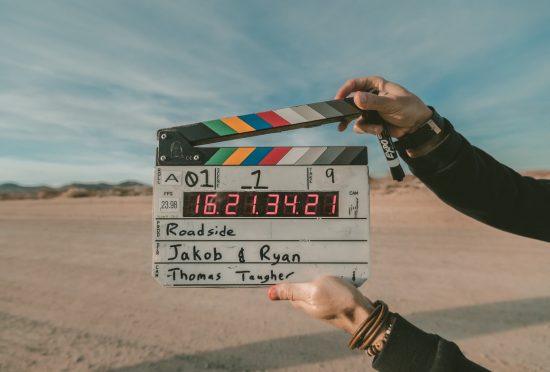 Image – free for commercial use
Is your business using video content? If it isn't, it should be.
The internet is always changing, and it changes our behavior too. The internet has changed the way that we consume information. In recent years, we have changed from content readers to content viewers. Fewer of us make time to read a lot of text online and instead would rather watch a video with the same information.
This change has caused some big changes in how businesses format their websites in order to reach more viewers, keep them on the page longer and convert leads into customers.
Videos Are How Users Consume Content
The average internet user now watches 100 minutes of video a day. It's predicted that by 2022, video will take up more than 82% of total consumer internet traffic.
You also need to take people's attention spans into account. The average person's attention span is just 12 seconds. This means that your business only has 12 seconds to catch the attention of your viewers.
As well the short attention span of those on the internet, a lot of users want to consume information in the most efficient way that we can. Watching a video rather than reading content seems like the most efficient way.
This means that visitors to your website are more likely to engage with video than text. Visual content, especially well-made content from a video production company is needed to keep viewers on your page and get them interested in what you offer.
Video Can Improve Your SEO
Video can give your business help with search engines. YouTube is the second largest search engine on the internet, and it's owned by Google, the largest search engine.
If you can create an optimized YouTube channel for all your videos (even if you also embed them on your site), you can build an increased presence on Google search engine results pages for your business. Use keywords in your video title, descriptions, and tags to get an SEO boost.
Video keeps visitors on your site for longer, which is also good for SEO. How long a visitor stays on the page is a factor in how well that page ranks in search results. The longer someone stays, the more important Google thinks your page is. If the viewer watches a video, they will stay longer, and lift your SEO ranking.
Video Delivers A Cohesive Message
Unless visitors to your site are speed readers and can absorb content quickly, you might not be sharing your marketing message clearly.
With video, you have a better chance of getting your message across to viewers than you do with text.
Video doesn't have to replace your content, but it should complement the content you're already creating by allowing the visitors to choose the way that they will digest the information on your website.
Video Gives Your Company Personality
Videos of your team members and workplace can help you to stand out from the competition and connect with your audience. Your videos can show some company culture and the personalities behind the brand. Video can bring your brand to life.
Your videos can show off a side of your business that doesn't come across on your website, and these videos can also be very sharable on your social media accounts. When you ake original video content about your services or products, or information about your industry, your social media can drive people to your site, rather than away from it.
What Types Of Videos Should You Put On Your Website?
Now that you have a better sense of how many people actually watch videos and what the benefits are of using them on your website, you might be struggling to come up with some ideas for those videos.
Here are a few ideas to get you started:
Case studies. Produce an in-depth look at an issue, challeng,e or problem that your industry faces. These videos can explain the problem, explore how you solved it, and dig into those procedures. Case studies also put a face to work that you do.
Testimonials. There's no better advert than a happy client putting into words how your business helped. Testimonials, that aren't scripted and that sound natural, are like gold for your company. They are real proof that your business does what it promises to do in the marketing campaigns.
Product or service demonstrations. Create a demonstration of how your services or products work to give a look at what you do and how you do it. Consumers are much more likely to buy a product after they have watched a video about how to use it.
How-to videos. Much like demonstrations, these videos can give consumers some more detailed information about how to solve an issue or a problem that involves your business.
Insider tips and tricks. Everyone loves to feel as though they are getting some insider tips, especially when those tips are actually useful to them in real life. In fact, videos full of tips are some of the most shared videos on social media.
Team member introductions. If your organization needs some clients and team members to work closely together, then a video that introduces who your team is can help to build trust between them and understanding about who your company is. This functions a lot like an 'About Us' page in a video format that helps you to showcase your company culture and personality.
Attracting visitors to your website is very important for the success if your marketing. Viewers are looking for fast, creative ways to learn about what your business does. Videos can be another way to get information about your products or services, team members, and your brand.