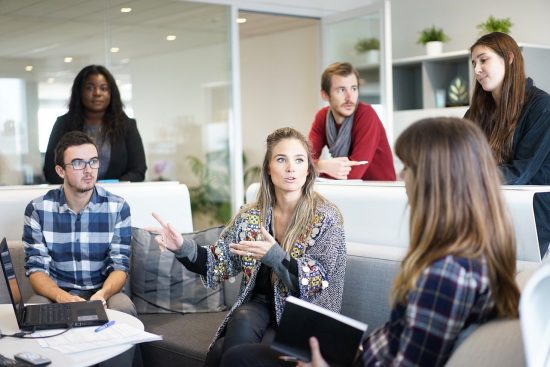 There is no doubt about it that many of us spend a big chunk of our time working and trying to make ends meet when it comes to earning a living. It is part and parcel of daily life it seems, but working isn't always the fun and passionate environment ...
There is no doubt about it that many of us spend a big chunk of our time working and trying to make ends meet when it comes to earning a living. It is part and parcel of daily life it seems, but working isn't always the fun and passionate environment we hope we would be in when we are daydreaming about our careers back in the educational environment.
For some people, a job is just something that makes ends meet. For others it is a passion. No matter how you feel about your job or your career, there is one thing we all have in common, we need the wages to pay the bills. However, when you are employed there are certain things that are important to ensure that you as an employee feel happy. The employer has a responsibility for so many elements of your working life but the truth is, you have a bit of control over that as well and due diligence to what you can. With that in mind, it is worth noting what is your responsibility and indeed what is the responsibility for your employer to have a health and balanced workplace where everyone is happy. Here are some of the things to consider.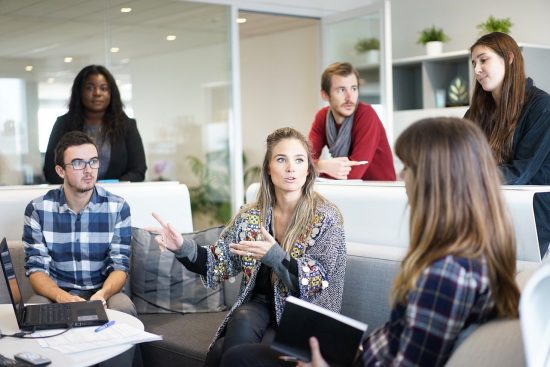 Image source – pixabay – cco license
An employers responsibility
As an employer, there are some major responsibilities that you need to have towards your workforce in regards to their care and well-being during working hours. You have a lot to think about because at the end of the day, the working environment is of your making. You hire the staff that work within it, you set the parameters of the job description and you therefore have a duty to comply within certain realms. Here are some of the things that an employer needs to think about to ensure that the workplace is a healthy environment to be in.
A decent working environment
Many people spend a decent amount of hours in their workplace, so there is no surprise that the condition of this environment is solely the responsibility of the employer. There are a lot of factors that work towards this. For example, an employer will need to ensure that the office is warm during winter, and cool during the summer months. They may need to consider things such as ventilation, and that there are facilities to eat and drink. There should be water provided and even a place to store drinks and food. It is also important the working environment is a positive and happy place to be around. One of the biggest issues people have when it comes to work is they find the workplace toxic and negative. Which can then have an impact on staff productivity levels.
First aid and necessary precautions were taken
Accidents happen during working time, so it's important to have all necessary first aid on hand and designated first aiders to implement it. These things should also be reported in an accident book as a company record. However, sudden cardiac issues can be a huge concern, which is why many employers now have defibrillators on hand. To ensure that youa have the right level of cover and people know what to do in the event of an issue in the workplace, a health and safety policy can be very useful. It gives you the employer time to understand where the risks are and to factor in responses to situations so that people feel safe and secure when at work.
To ensure the workplace is fit for purpose
It is also important to ensure that the workplace is fit for purpose. It might sound like a small thing, but having desks and the right level of technology so that people can perform their jobs is vital. You will want to ensure that you can actively ask your work colleagues and employers to do something, knowing full well they have everything they need to perform the task. If you fail to provide that, then how can you expect things to be done?
To ensure that staff feel valued and to communicate
Another thing that you can do as an employer is to ensure that you make your staff feel valued and also communicate things to them in the right way. Meetings and face to face discussions are important as well as giving people time to perform tasks or obtain results. The more you communicate the more your employees will feel like valued members of the team.
Ensure that staff only work hours they should be and fair pay
Last of all, as an employer, you need to ensure that your staff work the hours they are meant to, and if there is any extra work involved they are compensated for that. Furthermore, you also need to ensure that you give them ample break times between working hours. Fair pay is such a big topic at the moment, so this is also a vital factor to consider as an employer.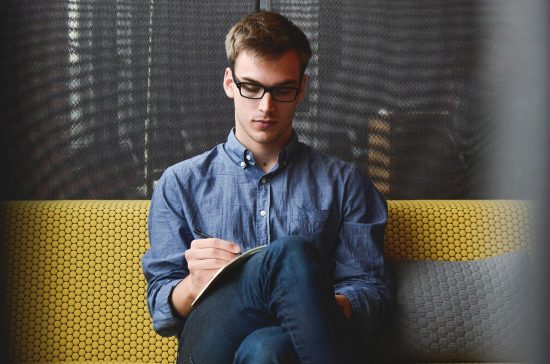 Image source – pixabay – cco license
An employees responsibility
It isn't always about the employer ensuring the working environment is suitable, employees also have a responsibility to ensure that they take care of themselves during office hours. This is when you can make small changes to the way you work and how you operate to ensure that you can perform your job to the best of your ability.
How the feel about their job
The one major factor that you can control as an employee is how you feel about the job. It is essential that you control your feelings towards it. You may not feel passionate about or even enjoy it, but if you have no choice then you should choose to do it to the best of your ability regardless of that. You can control your actions, and having a positive approach to the workplace can help you to feel better in your life in general.
Adhere to company or office rules
Many offices have rules in place in regards to work attire and conduct, so it's important for any employee to adhere to them as best they can. You may have a uniform to wear or certain clothing deemed appropriate for your working environment. It's also worth remembering a code of conduct in the workplace, being kind to colleagues and being professional.
Ensuring they do what they can to stay healthy
You should also do what you can to ensure that you stay healthy in the workplace and to do that you need to take extra care of yourself. You need to ensure that if you need glasses for reading or computer work that you get them. You can even look online for that. You should also do what you can to help the way you sit and position in which you work. Especially if you have to sit at a desk all day. This can be a hard thing to overcome so this is one of the ones that you have control over. If you are comfortable then you are more likely to be able to work productively and to the highest standard.
Ensure they are taking care of their well-being in the workplace
It isn't just about the clothes you wear or how you act, but also about what you eat and drink. It's vital to ensure that you eat a healthy diet, remain hydrated and well fueled throughout the day. Energy levels can slump in the afternoon so always arm yourself with healthy snacks and food to keep you going and your mind productive.
Take care of your mental health
Last of all, you should always take a moment to consider your mental health. Stress can be a big factor in the workplace and anxiety over deadlines and workload. If you are struggling don't be afraid to communicate this.
Let's hope this helps you if to get back control of your workplace.