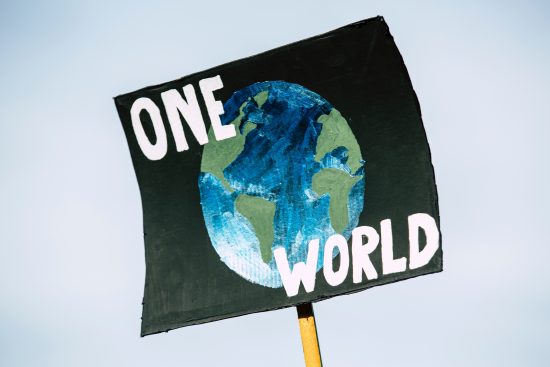 More than simply a passing trend, the matter of climate change on planet Earth is a hot topic. The good news is that everyone can play their part in slowing down its effects by making some changes within their day to day living that can make a big difference over ...
More than simply a passing trend, the matter of climate change on planet Earth is a hot topic. The good news is that everyone can play their part in slowing down its effects by making some changes within their day to day living that can make a big difference over time.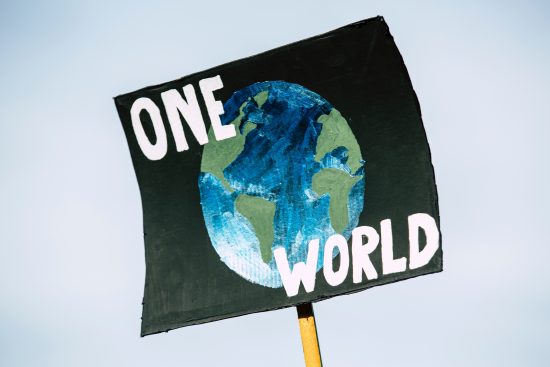 Pexels-CC0 Licence
It's the job of the people to do whatever humanly possible to do their bit in the bid to tackle climate change. One way of doing this is by looking at their carbon footprint. From air travel, to waste disposal, or even making sure to switch off the lights when leaving the room, businesses can make changes to improve their sustainability and in turn, cut their carbon footprint.
Here are a few ways that this can be achieved.
1) Say Goodbye to Paper Marketing
Hands up who has been to a marketing event and picked up more information fliers than one could possibly read in a year. If your business operation means having to attend more than one or two of these events per year that means an awful lot of paper marketing that goes unread each year.
In the current climate, not many marketing events are happening in person right now, but that does not mean that your business marketing needs to be impacted. Since masks are being worn by most people these days, why not get your business some logo branded masks to be used by customers and staff members? This way they can represent your brand as well as staying safe and following mask wearing guidelines.
As well as being a creative marketing strategy that gives clients and potential customers a cool reminder of your company with useful products that they will use, it's also a fantastic way of reducing the waste used.
To keep customers and future clients informed, incorporate QR codes within the design that lead clients towards your business website or social media. This is also a good reason to check that your social platforms and websites are constantly kept updated with relevant information.
2) Print Minimally if possible
Many offices will print on a large amount of paper in their daily operations. There are ways to act on the excessive amount of paper consumed, including increasing the use of digital printing such as producing digital documents and presentations to send via email instead. Avoid unnecessary printing such as the printing of emails.
Where it is absolutely necessary to print for work, set the default setting to double-sides to limit the amount of paper used when producing documents.
3) Illuminate Your World- Office Lighting Style
Changing the lighting across work premises to more energy-efficient options such as LED lighting is a very quick and easy solution that has long-lasting effects over time. Additionally using natural sources of light where possible makes all the difference, too.
Natural lighting is a significant energy saver and even has health benefits when used in place of artificial lighting where possible.
Using solar shading and transparent films can help by minimizing glare and excess heat being emitted from the lights. Motion sensors will switch lights off in unused rooms, and dimmer switches can be used during the lighter hours of the day, too.
While saving energy, this will see a huge reduction in energy bills as well.
4) Optimize Heating and Cooling Systems
Use temperature controls to ensure that heating and air conditioning are timed correctly according to outside air temperatures. This can minimize overheating or cooling and ensuring minimal temperatures during the night is very important. Not doing this can be a huge waste of energy when heating and cooling systems are competing against each other.
Train staff on all of the local heating and cooling units to avoid these dramatic swings of temperature. Timing systems can also be used to ensure that manual manipulation of these units is taken away and controlled centrally.
Get these systems serviced regularly to ensure that it is operating as efficiently as possible. Consider getting window films installed which allow light in, while reflecting heat back out during the summer months- also bringing with it the benefits of natural light without the need for air conditioning being in constant use. In winter, these films can be reversed to contain the heat, reducing the need for heating systems.
5) Reduce and Recycle
Engage your employees with thinking about ways they can help to reduce the consumption of regularly used items such as water, paper, food, and drink, as well as electrical products such as laptops, mobile phones, and the packaging that they come in.
The making and distribution of these products have a huge impact on the carbon footprint of a business. Using refurbished phones, computers and other IT equipment is a simple way of reducing the carbon footprint of a business. Buying and using recycled paper instead of primary production paper reduces carbon emissions.
Recycling while in the office is also crucial as it minimizes waste going into the landfill from individual businesses.
For businesses with a big supply chain, it is even more important to ensure that the practice of sustainability is fed through each business.
6) Reduce Emissions from Food and Food Waste
Production and transportation of food require a huge amount of energy to get to your businesses, which means that food waste is a big contributor to the carbon emissions produced by businesses each year. This is particularly the case when businesses serve fresh food daily.
Uneaten or unsold food can often be just thrown away when it is still perfectly good to eat. Encourage more staff members to make use of the canteen. Survey the types of food that employees enjoy eating so that more tastes are catered to.
Uneaten food can be donated to charities or posted for collection on apps such as Too Good To Go where they can be sold for cut prices and will, therefore minimise waste.
While one person's epic efforts won't make too much of a difference when it comes to managing climate change. All it takes is a little effort from a large group of people to make positive change possible.