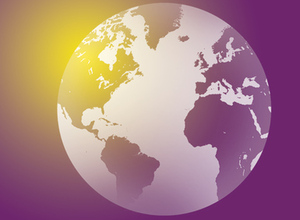 Photoshop brushes are a great way to add that extra little embellishment to your next project. Here you can find brushes that you can use for free.Brushes can make your work in photoshop much easier, that's reason why i made this collection.
1. Globes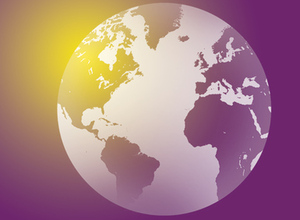 Globe Brushes nine different views. Have fun!
2. Abstract Brushset XIV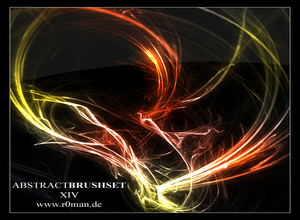 3 nice brushes included, ps7+
3. Hand Drawn Floral Patterns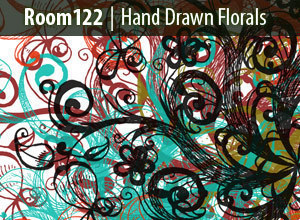 This is a set of 8 high resolution Photoshop brushes of hand drawn floral designs that I made with a quill pen and india ink. I scanned them, vectorized them, then brought them into Photoshop to create the brushes.
4. Anigraphuse Nature Painting set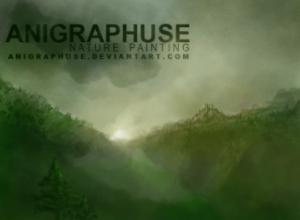 A new set of brushes to make painting nature scenes easier. Try brushes and Smudges tools with the brushes. Hope you enjoy them.
I'd like to see the result images done with these brushes, so much appreciated if let me see your works.
5. Glitter & Sparkles Brushes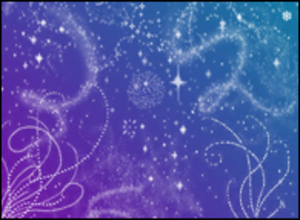 Versions: Photoshop 7+ (CS's included), Photoshop Elements 2+, GIMP 2.2.6+
Various scatterings of glitter. Some glittery swirls and individual sparkles included.
Terms of use: http://www.obsidiandawn.com/terms-of-use
Commercial licenses: http://www.obsidiandawn.com/commercial-licenses
6. Burst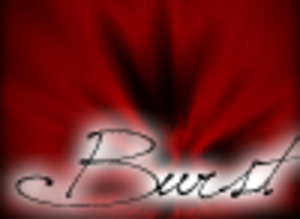 Similar to the star brushes, I was going more towards a glowing burst. I tried uploading it yesterday, but it didn't work. (How weird)
17 Brushes total.
7. swerl messages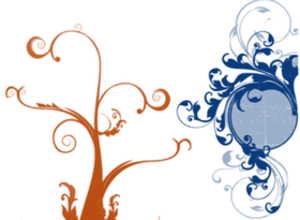 swerls include spaces to write messages into it
8. Cartoon Bird Brushes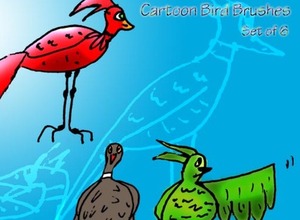 Funny and cute little birds!
9. Rock n Stage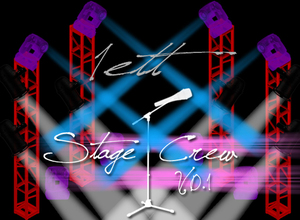 One stage for you.
10. Flower Brush CS4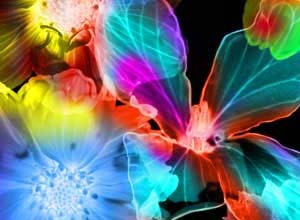 Flower brush is set of 8 Dahlia flower brush made in Photoshop-CS4,
Hope u guys like these sets. enjoy …
11. Thunder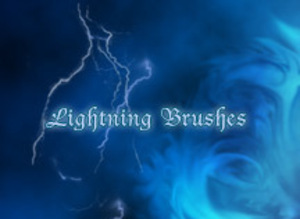 Great thunder and lighting brushes.
12. Watercolor Splatters
Download this set of 32 high resolution splatter brushes! Created with artist-quality watercolor paint on cold press watercolor paper. Includes three high photo textures.
– Works with Photoshop 7 or newer
– May be used for commercial artwork
– No credits required
– 1250px and 2500px brushes available on website
13. Speakers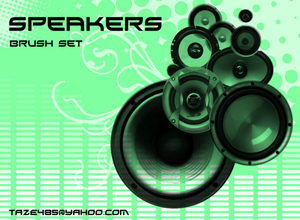 gotta love big speakers… i know i do, so i made a brush set out of em. enjoy
14. Paint brush work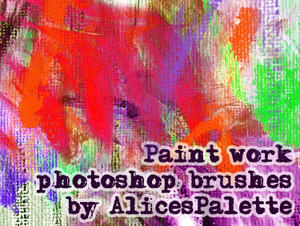 Theses high resolution brushes are made from snippets from one of my paintings.
I hope you can find them useful!
If you do, I would really really love to see how you use them (you can mail me at alicespalette@gmail.com).
Well I really don't like setting conditions so these aren't really that, what you do is up to you 🙂 However, I am a young poor underexposed aspiring artist and am really hoping more people might see my work at alicespalette.com. So if you would credit me in any commercial work you do I would be very grateful.
http://alicespalette.com/
15. Swirly ornaments 2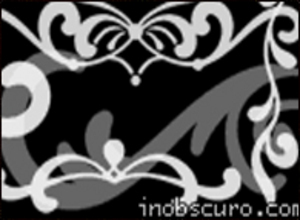 Amazing ornaments.
16. Abstract Brushes Vol 8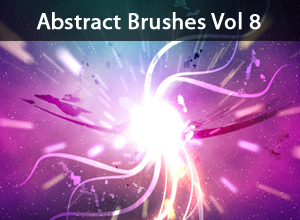 6 in the set
-High Res
-High Quality
– To install in pixelmator read this tutorial : http://rubina119.deviantart.com/gallery/
Available in PNG Format!!
17. Liquid Fire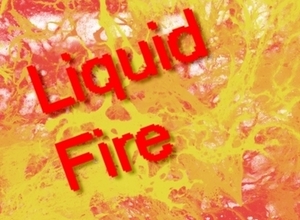 Creative Commons license: Attribution, Non-Commercial, Share Alike
Credit is appreciated!
Remember to visit my blog at http://pi-designs.blogspot.com/
Enjoy
18. Fratal_Brush_Set_2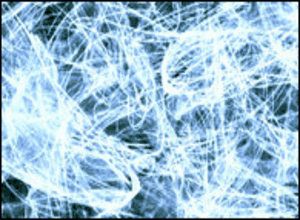 Its enough to say fratal.
19. Keep Dreaming Volume 46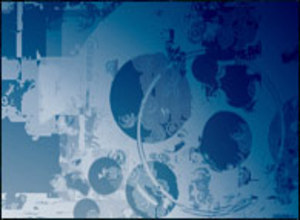 Keep dreaming…
20. Cottage Brushes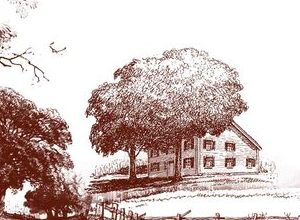 Houses, constructions and the nature photoshop brushes.
21. Jax Grass Brushes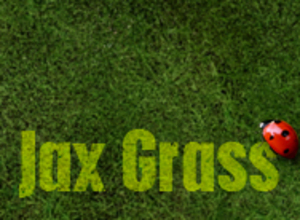 A set of brushes perfect for clone stamping and for filling out with different shades of green and earth tones.
22. Butterfly Brushes III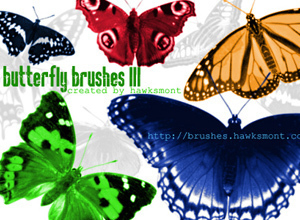 I'm not some kind of Butterfly-maniac 😀 It just came out this way.
14 big brushes for more free fun & work 🙂
Quick tutorial: If you want to achieve the same effect as on the preview use white background and black paint for the brush. Create a new hue/saturation adjustment layer over your black butterfly, check "colorize" in the hue/saturation box and then move hue and saturation sliders. Black and white remains the same, but greys…well, you choose 😀
Have fun!
23. Dot Splatter vol.3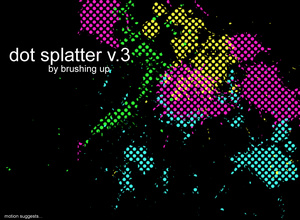 Volume 3 of my Dot Splatter series.