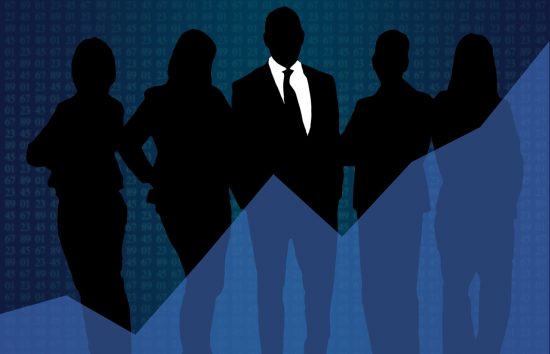 Whether you're a business owner or an ambitious worker hoping to land senior roles, it's important to know that success comes from within. While you do need the support of a winning team around you, only you can take responsibility for your actions. Investing in your leadership qualities is undoubtedly ...
Whether you're a business owner or an ambitious worker hoping to land senior roles, it's important to know that success comes from within. While you do need the support of a winning team around you, only you can take responsibility for your actions. Investing in your leadership qualities is undoubtedly one of the smartest things you can do.
The fact that you've found the motivation means that you've already taken the first step towards a brighter career. Nonetheless, it's imperative that you follow this up in the right manner. Here are 10 top tips to ensure that you do.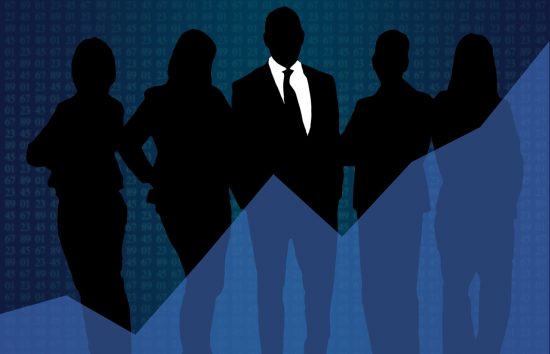 image by pixabay.com
#1. Develop A Positive Demeanor
Positivity begets positivity. Inspiring others is one of the most significant aspects of any leadership role. So, it's imperative that you learn to take a positive mindset in business. When you display the right attitude, it will spread throughout the team. In turn, this should promote increased productivity across the business. It also encourages improvements to customer relations and experiences.
While it is possible to fake positivity to a degree, authentic inner happiness will stand out with noticeable results. Therefore, it's important to invest in other aspects of your life. Establish balance to make more time for relationships and chase personal goals such as getting in the best shape of your life. When you are happier in yourself, it will shine through to give you the best foundations.
#2. Invest In Your Look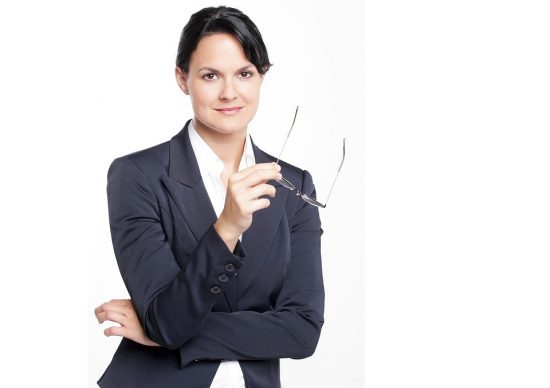 image by pixabay.com
On a similar note, employees and colleagues will look to you for inspiration. Subsequently, then, you can have a positive impact before you've even opened your mouth. Dressing to impress will enable you to cast a more successful appearance, which instantly makes people take note. Likewise, it can be the ultimate way to boost your self-confidence. After all, looking great naturally makes you feel great too.
The right dress sense should be supported with a great morning grooming or beauty routine. Similarly, treating yourself to a new hairstyle can make a world of difference to your look. The internal rewards and impacts on the employees are supported by changes to client perceptions. While this step alone won't make you a better leader, it'll help you make a bigger impression.
#3. Further Your Education
Education and experience play a central role to our personal growth in all walks of life. Your career shouldn't be any different. Whether you're already in the dream job or actively seek a change, it's important to further enhance your skill set at every chance. A business & management distance learning degree can be the ideal solution to become a better leader. Better still, you won't need to sacrifice your current role.
In addition to learning about the best leadership techniques, it's important to become a better worker yourself. Technology evolves at a rapid rate, which is why you must take it upon yourself to stay abreast of the latest developments. If colleagues and employees don't have faith in your capabilities, your hopes of displaying any quality leadership skills will take a hit.
#4. Be Approachable
Developing your personal talents will make you a stronger worker and a better leader. However, the results will be reduced if employees, colleague, or clients do not feel comfortable around you. There should be no uncertainty regarding your availability to help people with their problems. After all, getting more out of the team itself is one of the most crucial elements of any leadership position.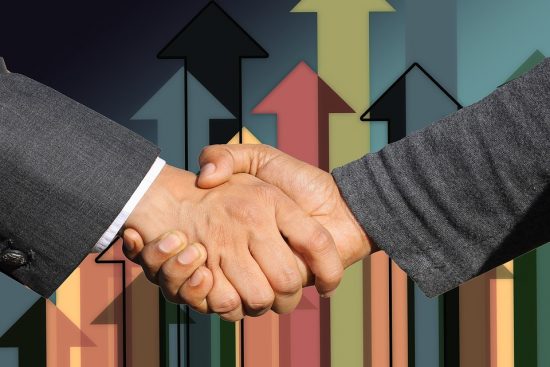 image by pixabay.com
While investing in your communication skills will help, you need to embrace modern tech too. Your time is limited, so enabling yourself to support and guide the team in shorter timeframes is vital. Using team messaging Apps and group chat facilities can work wonders. Not only does it provide clarity, but it'll additionally buy you some extra time throughout the day. Perfect.
#5. Stay Focused & Streamlined
Technology isn't only great for communication through chat facilities. Project management software can completely transform your approach to work. Everyone in the team can have access to the project status to clear up any questions regarding the current state of play. Once again, this lets you guide the team to success without increasing your personal workload. This has to be great news for everyone.
Another way to save valuable time while allowing the team to keep productivity at the right level is to shorten daily briefings to 20 minutes. This forces you to become a better leader by focusing on what is truly important to prevent distractions. Furthermore, the fact that your team will be able to get back to work ASAP is sure to make a telling impact too.
#6. Take Note Of Others
You can learn a lot by studying the most successful leaders and emulating what they do. This guide on leaders to follow should be very helpful indeed. You'll be amazed at the results it can bring.
#7. Find A Mentor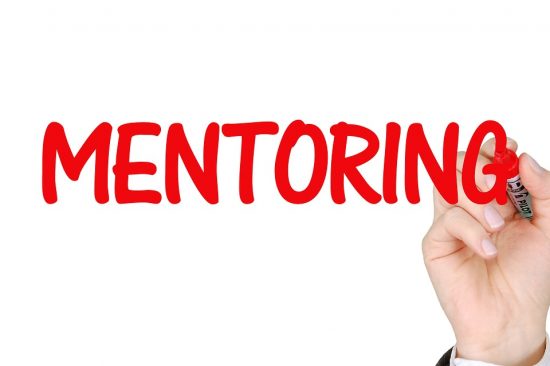 image by pixabay.com
While following the public postings of well-known leaders is a great starting point, it's not the only way to leverage success in this way. Finding a mentor that has experience of your industry as well as general leadership can change everything for the better. You will still need to develop your own leadership style as well as sculpt your business. Nonetheless, this additional source of support can be priceless.
Essentially, it's OK to admit that you require a helping hand from time to time. As with the idea of distance learning, the opportunities posed by digital communication are key. They enable you to take advantage without losing too much time or money. If you are a business owner, investment from successful people lets you tap into their knowledge due to their financial interests.
#8. Incentivize Your Team
Whether you're the business owner or a team leader looking to achieve more, finding motivation on a personal level is easy. Not all team members will share that natural desire to grow and improve, though. As such, you need to incentivize them at every opportunity. These highly successful perks are shown to have a telling impact. Find the ones that work for your employees and the results should follow.
You can take this idea to the next level by using group rewards for a job well done. It often leads them to quicker progress, more sales, and improved workflow. All of those elements are key features that underline your worth as a team leader. The quantifiable outcomes will also be supported by a better team atmosphere across all departments.
#9. Show Passion
The importance of positivity has already been mentioned, but it's equally vital to show passion. Sadly, if other people feel that you are apathetic towards the business, it'll be immensely tough for them to feel anything different. To truly get this aspect right, you must first show enthusiasm for your work. This should be followed by showing enthusiasm towards contributions from colleagues and employees.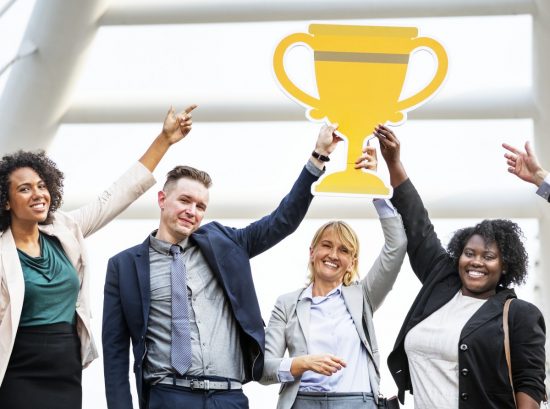 image by pixabay.com
Another fantastic way to generate passion is to think beyond the business itself. Supporting a local cause, becoming eco-friendly, and similar positive steps all help. This is because everyone within the company, including you, will develop an increased love of the brand. When workers feel that you care and want to make a difference, they will respect you more. Trust is necessary for leadership.
#10. Learn To Listen
Above all else, you must learn to stay organized and listen. While a sense of authority and hierarchy are crucial, running a dictatorship won't work. If workers feel as though they aren't allowed to grow or express themselves, their work can become tedious. Besides, they have valuable insight from different perspectives, which can only have a positive impact on the business as a whole.
Sometimes in life, you have to lead from the front. But other situations demand leadership that relies on overseeing things from a backseat role. Show sincerity for the group in verbal and non-verbal ways while also establishing balance. Knowing when to take control and when to let others provide the engine is the key to ongoing success. Essentially, a team that works together will succeed together.
And that's the true hallmark of a leader.